Working from home, pro: you're much closer to the kitchen cupboard.
Con? You're much closer to the kitchen cupboard.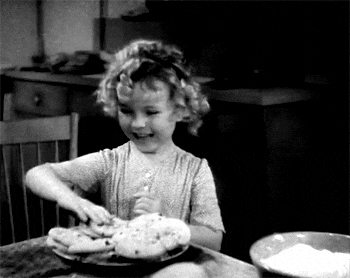 If WFH life has you losing track of the line between breakfast and dessert, don't worry – we're not here to judge. We're here to help! So roll your sleeves up, and let's get cooking with some super simple, tasty plant-based treats that'll leave you feeling both energised and fulfilled.
Raw Energy Hemp Cacao Bars
This healthy alternative to energy bars from Healthy French Wife will have you buzzing all afternoon.
What you'll need:
1/2 cup of hemp seeds⠀
1 cup of almonds ⠀
1 tsp Vanilla
1 tbsp of maple syrup
1 cup of pitted dates
4 tbsp of cacao
1/2 cup of coconut flour
1-2 tbsp of water if required⠀
How to make it: 
In a food processor mix all the ingredients together and blitz them for a few minutes until crumbly but sticks together. Add a little water if required if too dry.
Spoon the dough in a tin lined with baking paper and press down with hands or spatula. Top with hemp seeds, goji berries and press them down. ⠀
Store in the fridge.⠀
Slice them into bars and store in the fridge or freezer. ⠀
Kale chips
We know, we know, chips are THE BEST. So we found the next best thing! These crunchy-as kale chips from Maggie Beer are just as more-ish as regular chips but are much better for you – kale is one of the most nutrient-rich vegetables in the world.
What you'll need:
300g

 

kale 

washed, stems removed and roughly torn

1 tbspn

 

Extra Virgin Olive Oil

1/2 cup

 

parmesan 

finely grated
How to make it:
Preheat a fan forced oven to 190C.
Place the kale, Olive Oil and parmesan onto a mixing bowl and mix together well until each piece of kale is coated with Olive Oil.
Spread the kale leaves out onto a baking tray lined with bake well paper, place into the pre-heated oven and cook for 15 minutes or until crispy.
Remove from the oven and place the kale chips onto paper towel and allow to cool for three to four minutes, then transfer to a serving platter and season with sea salt and freshly cracked black pepper.
Beetroot hummus
Aah, hummus – a sure crowd pleaser if we ever knew one. If you haven't tried making hummus at home before, you'll be pleasantly surprised at just how easy it can be. Check out this easy recipe from Aranya Farms, perfect for topping toast, crackers or veggie sticks.
What you'll need:
1

 

small

 

roasted beet (canned beets also work a treat if you want to skip the beet roasting)

1

1/2

can cooked chickpeas

 

(mostly drained)

1

 

large

 

lemon 

(zested)

1/2

 

large

 

lemon 

(juiced)

1

 pinch

 

salt and black pepper

2

 

large

 

cloves garlic

 

(minced)

2

 

heaping tbsp

 

tahini

1/4

 

cup

 

extra virgin olive oil
How to make it:
Preheat oven to 190 degrees Celsius. Remove the stem and most of the root from your beet, and scrub and wash it underwater until clean.

Drizzle on a bit of olive oil, wrap tightly in foil, and roast for one hour or until a knife inserted falls out without resistance. They should be tender. Set in the fridge (make sure it's in a bowl to catch the juice) and cool to room temperature.

Once your beet is cooled and peeled, quarter it and place it in your food processor. Blend until only small bits remain.

Add remaining ingredients, except for olive oil, and blend until smooth.

Drizzle in olive oil as the hummus is mixing.

Taste and adjust seasonings as needed, adding more salt, lemon juice, or olive oil if needed.
Delicious snacks are only one element in a successful WFH set up – the other, if you haven't done it yet, is converting your into a leafy, lush oasis, which will do wonders in improving your concentration, stress levels and productivity.
Head here for Plant Life Balance's tips on the best plants to add to your home office, and if you have any questions, give your local nursery a call – you can find them here on our Plant Life Balance accredited nursery finder.